National Dental Hygienist Week
04.07.23 - Just For Fun
Here at Just For Kids Pediatric Dentistry, we are so grateful to our incredible dental hygienists. We were excited to celebrate them over this past week for National Dental Hygienist Week! They have one of the most important jobs of providing preventative oral healthcare to all of our patients. They are the ones who put the sparkle in your child's smile! We asked our hygienists a few questions about their experiences and day to day lives. Here is what they had to say: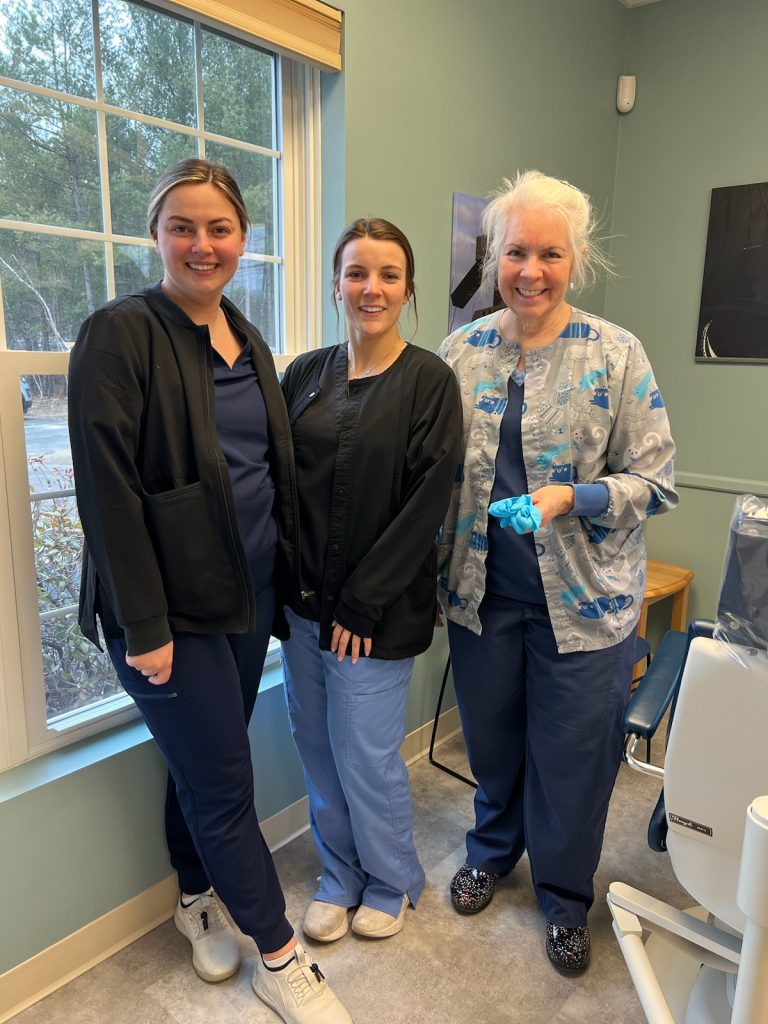 What is a typical workday like for you?
My day begins early in the morning taking care of my own kids and dog before getting to work. I show up for work about 20 minutes before seeing my first patient of the day. I arrive, get my room prepped and instruments ready to polish and clean everyone's teeth! I check in with my patients when I bring them back to make sure they are comfortable and understand what we are doing at today's visit. Sometimes kids can be a little nervous so I like to take my time with this. After reviewing the medical history, cleaning the teeth, taking any necessary x-rays and reviewing brushing and flossing at home, I get the doctor for their exam. Once they have checked the patients' teeth, I relay all upcoming needed visits to the front desk staff to schedule. Once my patients are with the front desk staff, I clean my room to be ready for my next patient and start the process over. At the end of the day, I clean my room again for the night, pack up my things and head home to my family! – Alicia
What kinds of experiences stand out for you so far in your career?
The greatest experience that has stood out for me is simply helping nervous kids through their appointments! It's gratifying being able to soothe a patient whose dental anxiety is so high. Helping kids realize that the dentist should be a place where they can feel safe is such a wonderful feeling. Then having them come back and be more relaxed in the chair from the start of the visit, because they remember their good experience, is such a reward! – Jocelyn
What is the most challenging part of your job?
Being a dental hygienist is a job that has its rewards every single day, but the biggest personal challenge for me was making the career change from general dental hygiene to pediatrics. Getting to work with these kiddos everyday has been amazing and they make the days more fun and much livelier. With that, being able to understand each kid as their own individual is a challenge in pediatric dental hygiene. For example, you may get a full prophy (cleaning) done on a 3-year-old and next you have a 14-year-old that you struggle to even get to use the mirror on. Getting a read on each kiddo as they walk into my room and doing everything in my power to make them comfortable and gaining their trust can be challenging. Once accomplished, it is gratifying. At each visit, it's all about getting an understanding of the comfort level of each kid and challenging them a bit more each time they come in until eventually they are comfortable doing a full cleaning, exam, and x-rays all in one visit! At first, it was challenging to understand that I may not be able to do everything my job entails for every single kiddo but that is okay. The key is earning that level of understanding with the patient and encouraging them to continue to try and get a little bit more done at each visit. Another challenging part of being a dental hygienist, specifically in pediatrics, is also being a teacher to each kiddo as well as their guardians. It is vital that the children understand the importance of good oral care and that their parents recognize that brushing, flossing, and diet is all a factor in cavity risk. Both the parents and the children need to understand everything they need to do at home to enable good oral habits. – Casey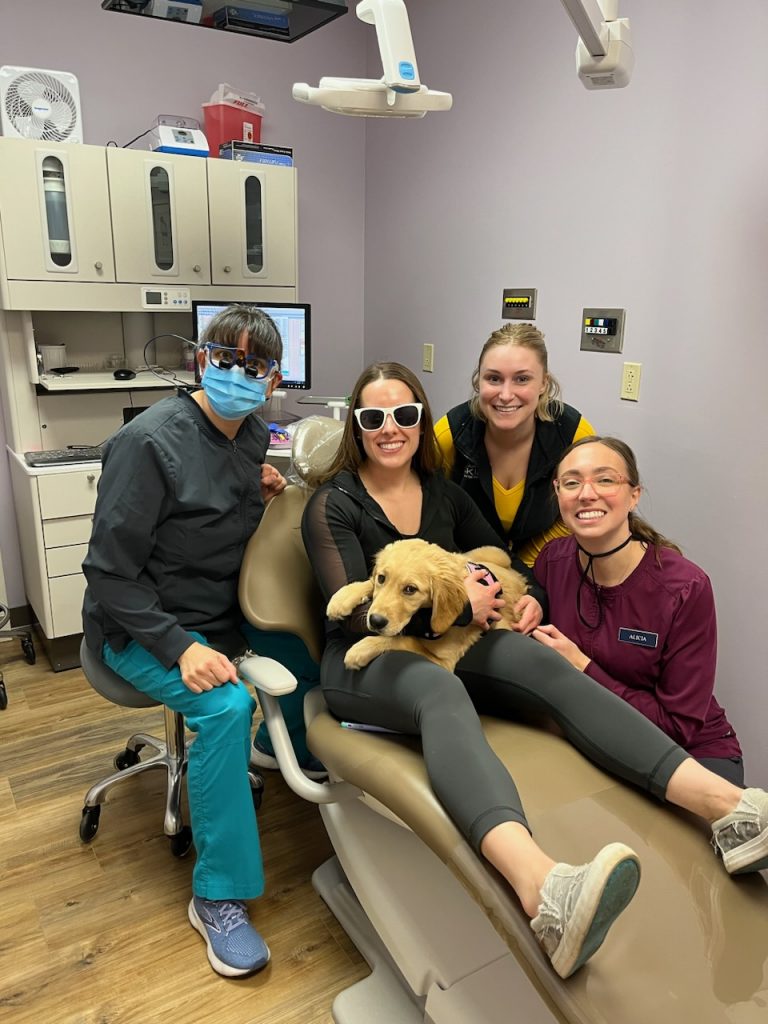 What training did you receive before becoming a dental hygienist?
I have been in the dental field for a total 28 years. Before my dental hygiene career, I was working as a certified dental assistant. Those years consisted of working at a general dentist, endodontic, orthodontist and oral surgery practice. Those experiences set the foundation for my dental hygiene career. I received a bachelor's degree in dental hygiene/independent hygienist IPDH, as well as my licenses from the University of New England. Some of the requirements that I needed to complete my licensure were head neck anatomy, oral pathology, pharmacology, local anesthesia, nitrous oxide, periodontal, creative art class, radiology, community health, medical emergencies, pain management and statistics. Some of my training required several hours of hands-on learning in a clinical setting while being overlooked by a professor! – Stacy
What made you want to become a dental hygienist?
My decision to become a dental hygienist was a very personal one. When I was very young, I had a lot of dental problems that over time led to severe dental anxiety. Around 12 years old my mom and general dentist decided I would do best at a pediatric dental office. My first visit there was a life changing experience; the hygienist was so nice, understanding, and patient, she truly made my fears melt away! When I left that appointment, I told my mom I wanted to be a dental hygienist! I want to make the dental office a place that children look forward to coming to, the same way that was done for me so many years ago. – Alex
Just For Kids Pediatric Dentistry is so honored to have these amazing people on our team!